Overview
Time

7:00PM - 9:00PM

Location

The St. James (Map)

Ages

Class of 2024-2027
Event Update: Online registration is closed for this event. This event is completely sold out, which unfortunately means we will not be accepting any more registrations and/or walk-ups. If you want to join the waitlist for this event, please email us at: support@prepdig.zendesk.com.
The Prep Dig Top 250 Expos are back in 2023! This will be Prep Dig's sixth year of Top 250 Expos, having hosted over 3,000 prospects and hundreds of college coaches from across the region in previous years. In addition to watching the showcase in person or via BallerTV, coverage of the Top 250 Expo will be made available to our 130+ college coach subscribers on PrepDig.com.
If you are a current prospect seeking college exposure, media coverage, an increase or entry into our prospect rankings, and/or an opportunity to compete against the top talent in the state, then the Top 250 Expo is a can't-miss event for you this winter. The event will feature elite competition, positional breakdowns, and a chance for our Prep Dig Scouts and College Coaches to evaluate prior to the 2024 club season.
Event Director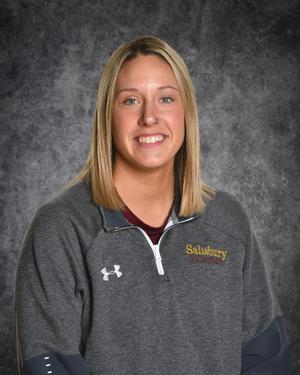 Nicole Binetti - Event Director
Binetti returns to her alma mater, Salisbury University, after serving as the head coach at Arcadia University from January through June of 2022. That May she was named to the American Volleyball Coaches Association (AVCA) Thirty Under 30 list, recognizing up-and-coming coaches at all levels of the sport. Before Arcadia, Binetti spent three years as an assistant coach at Gettysburg College, serving as recruiting and academic coordinator and assisting within sports performance. The Bullets went 29-21 in two seasons under Binetti's eye, culminating with a 15-win season in 2021 and GC's first berth in the Centennial Conference Tournament since 2014. Binetti helped coach Zanza Kuba-McCoy to AVCA All-Region and All-America recognition. Binetti also served as an assistant coach Illinois College from 2017-18 and a graduate assistant-turned-interim head coach at LaGrange College (Ga.) from 2015-17. As interim head coach at LaGrange in 2016 she helped recruit the largest class in program history and oversaw the program's winningest season since 2005.
Player Registration
Registration for this event is not currently open.
Frequently Asked Questions