Overview
Time

9:00AM - 2:00PM

Location

M1 Volleyball (Map)

Ages

Class of 2024-2027
NOTE: Freshman and Sophomores will be from 9am-11am. Juniors and Seniors will be from 12pm-2pm.
The Prep Dig Top 250 Expos are back in 2023! This will be Prep Dig's sixth year of Top 250 Expos, having hosted over 3,000 prospects and hundreds of college coaches from across the region in previous years. In addition to watching the showcase in person or via BallerTV, coverage of the Top 250 Expo will be made available to our 130+ college coach subscribers on PrepDig.com.
If you are a current prospect seeking college exposure, media coverage, an increase or entry into our prospect rankings, and/or an opportunity to compete against the top talent in the state, then the Top 250 Expo is a can't-miss event for you this winter. The event will feature elite competition, positional breakdowns, and a chance for our Prep Dig Scouts and College Coaches to evaluate prior to the 2024 club season.
Session 1 Breakdown - 2026 and 2027
Check-in: 8:00 am-9:00 am
Event Time: 9:00 am-11:00 am
Session 2 Breakdown - 2024 and 2025
Check-in: 11:00 am-12:00 pm
Testing and Drills: 12:00 pm-2:00 pm
Event Director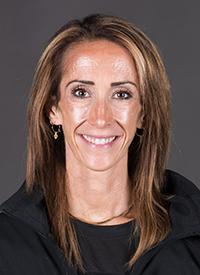 Emily Foster - Event Director
Emily Foster is in her seventh season as the head volleyball coach at St. Olaf. Over her six seasons at St. Olaf, Foster has led the Oles to a combined record of 99-54 (.647), with the 99 victories ranking second in program history. Foster's teams have won at least 22 matches three times and have posted winning seasons each year since 2016. Foster had a decorated career as a setter at the University of St. Thomas from 2007-10, helping the Tommies to three NCAA Tournament appearances, including a trip to the national quarterfinals in her senior season. She was a four-time First Team All-MIAC selection, a three-time AVCA All-American, a two-time MIAC MVP, and the 2007 MIAC Rookie of the Year.
Frequently Asked Questions